Fire Barrier Innovation and Technology Center
Our new fire barrier technology center just opened in 2020 and is located on the ground floor of our office in Manasquan, New Jersey. Our cutting edge new facility offers the opportunity for fire barrier consulting & education and production of media related to our fire barrier solutions.
Transformer Site Assessment
We offer professional assessment of your transformers or substation with the goal of determining risk of fire and explosion. This NFPA 850 safety assessment will help mitigate potential damage and will reduce the risk of future accidents.
Fire Barrier Education
Expert fire barrier education for professionals, engineers, and managers involved in risk, loss control, threat mitigation and high hazard containment. Our educators use real life project experience, highlighting the use and application of fire barriers for safety, security, code (including NFPA 850) compliance, insurance violation remedies, power grid management, SCADA, planning, design, and construction.
Schedule an educational event today.
Fire Barrier Inspection
Fire barriers, like fire suppression, extinguishers, and alarms, require inspection and repair to assure they will function properly in the event of a fire. Our fire barrier field experts are on site to understand, inspect, and ensure compliance of your fire barrier. If any issues arise, we help and provide solutions to assure re-compliance. Our inspectors are here to help you get and/or stay in compliance. We offer assessments for substations and NERC CIP facilities nationally. We also inspect healthcare, dormitory, and assisted living facilities, in addition to high rises, condos, office buildings, laboratories, and hazard containment facilites.
Schedule a professional third party inspection today.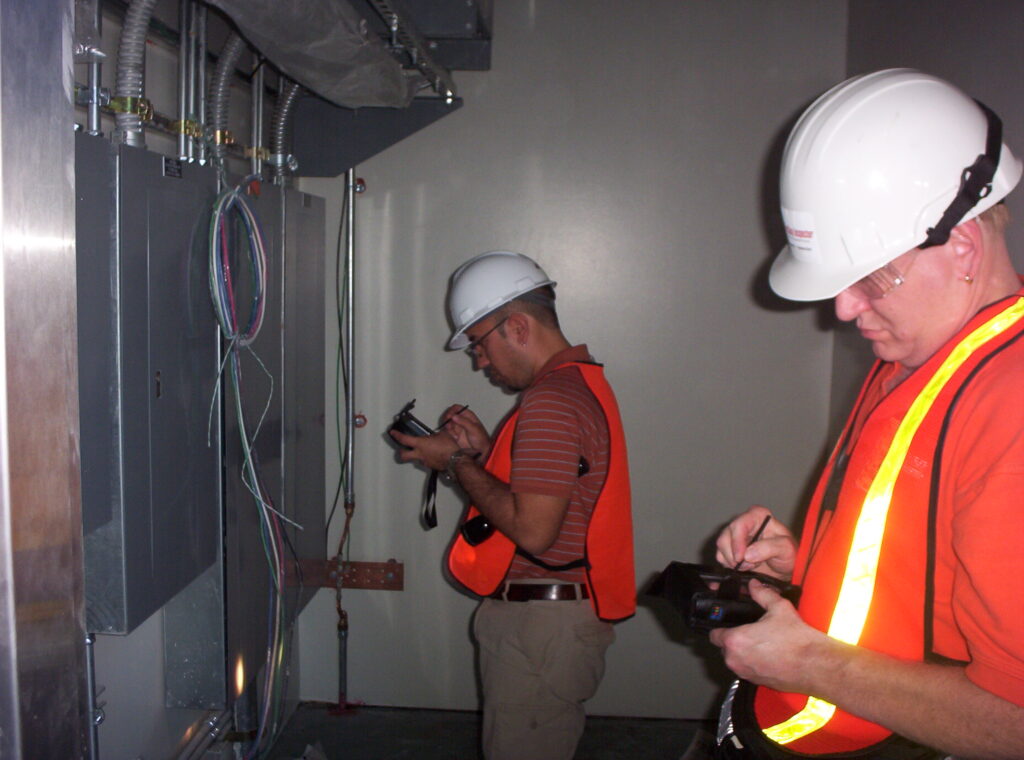 Ballistic Site Assessment
Many domestic locations that are vital to national security or the national power grid – including substations and generating plants – are highly susceptible to ballistic and terrorist attack. We offer professional ballistic evaluation of your site, which assesses the ability of your site to defend against ballistic attack and explosion. As a result of the evaluation we can offer recommendations of solutions that will reduce risk of ballistic attack in the future.
Schedule a site assessment today.
Contact Us
Call or email today to find out how our professional services could fit your needs.